Engineered Wood Roof Trusses
We cater to all agricultural, commercial and residential projects with a reputation to deliver and coordinate with builders.
The SBC Advantage…
• Deal directly with the truss designer not a middle man.
• SBC will measure the building to prevent site conflicts.
• Direct and timely delivery to site.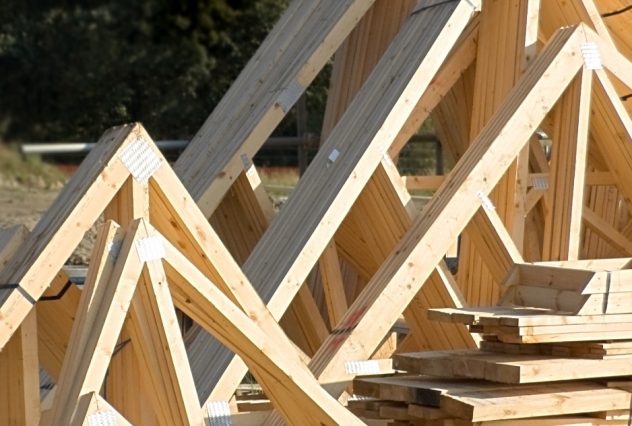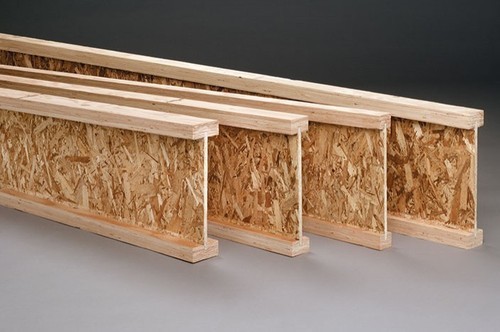 Engineered I-Joist Systems
Why Choose I-Joist Over Traditional?
• More uniform in strength, stiffer and straighter
• Custom cut lengths up to 48ft long
• More durable and dimensionally stable
• Resistant to the splitting, warping, shrinking and twisting
• Lighter in weight and easier to handle
• Flanges provide a larger surface for gluing and nailing
• Accelerated installation process
• Openings can be cut in the web to allow for wiring, etc.
Our designers will calculate the exact quantity and floor type required for your job as well as provide you with a installation layout and any applicable engineering data free of charge.
Engineered LVL Beams and Headers
Laminated veneer lumber (LVL) is manufactured from northern lodgepole pine. This species is noted for its tight growth rings, small knots and minimal shrinking and swelling which results in a strong and stable wood fiber source. Our LVL takes advantage of these characteristics by offering a high-strength product line.
Incorporating the latest software we can provide you with an easy to understand layout for installation.